Guitar accessories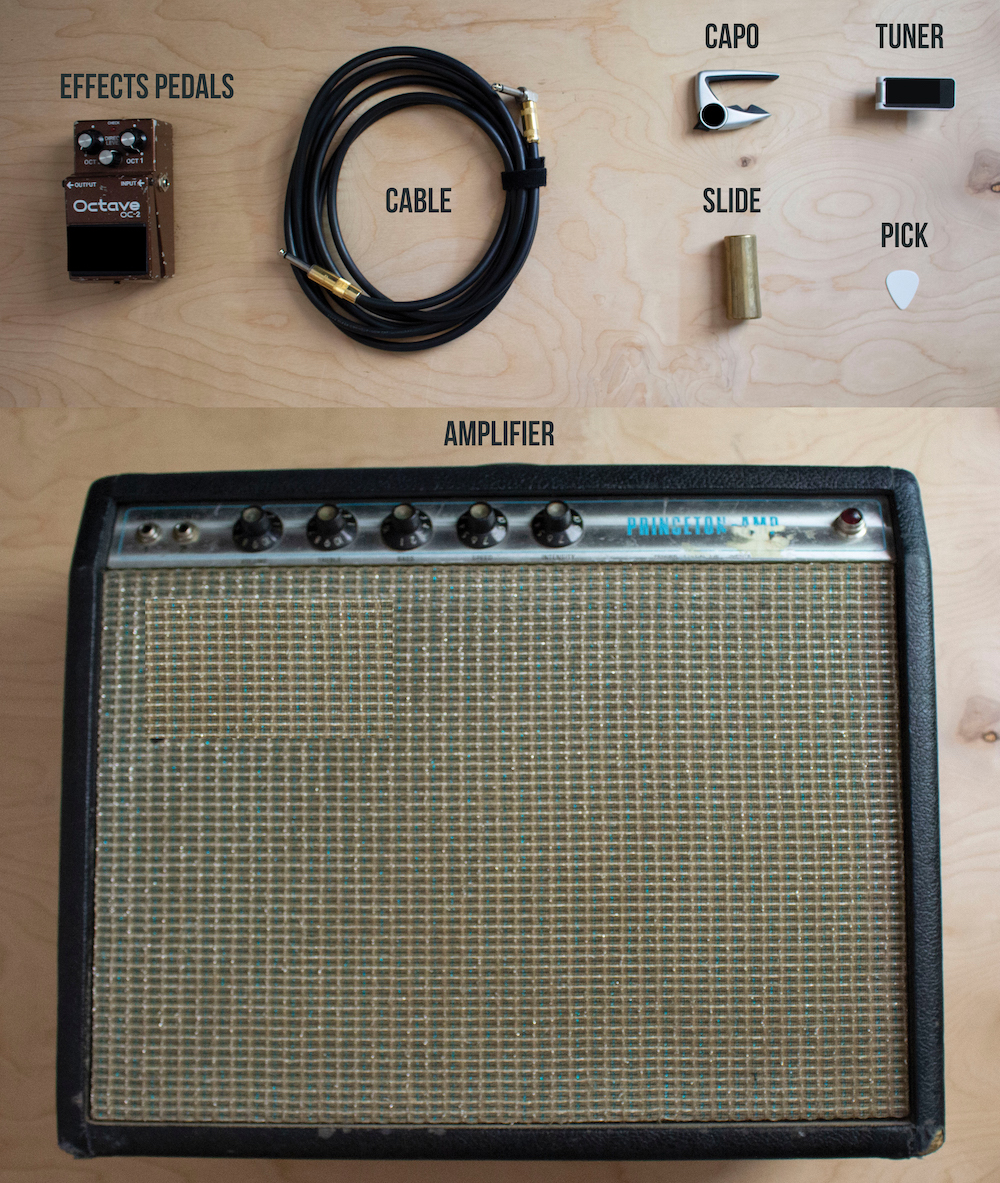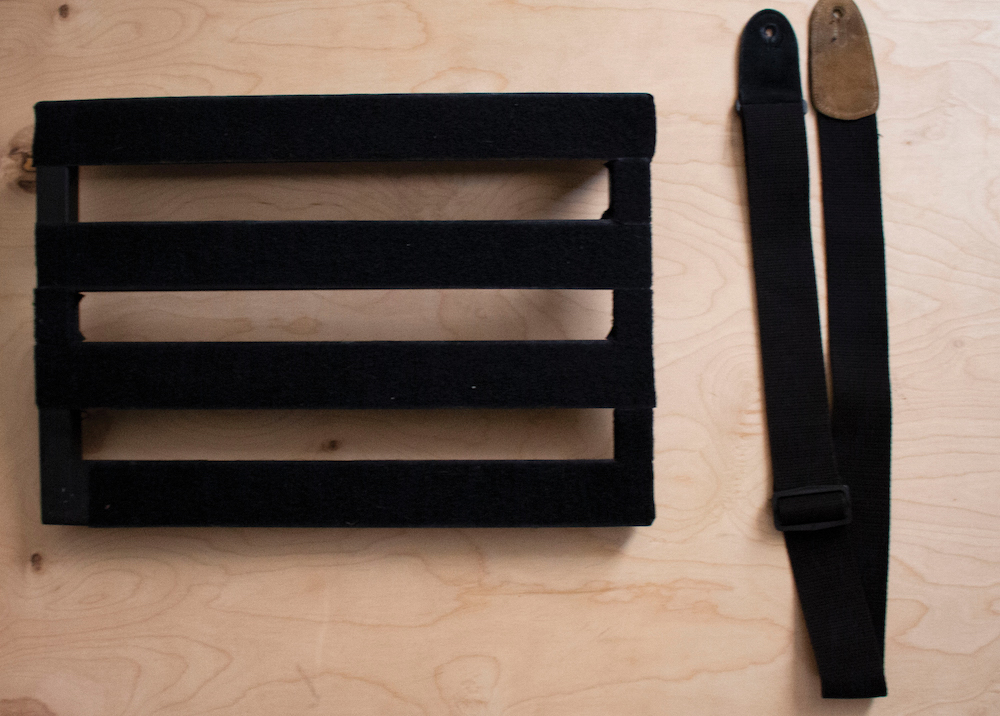 Amplifier or "Amp": Device used to amplify the signal of an electric guitar.
Cable: Connects and sends electric signal between the guitar and amplifier (and through pedals).
Capo: A clamp used to change the key of a song. Place the capo over the strings and directly behind the fret. If your capo is adjustable (which I recommend), tighten it only enough for the notes to sound without buzzing. This will help avoid tuning problems.
Effects Pedals: Also referred to simply as "pedals", these devices are used between guitar and amplifier to alter the sound of the guitar. Some common types of effects pedals are overdrive/ distortion/fuzz, delay, reverb, and modulation.
Metronome: Device that plays a click in perfect time at adjustable intervals. This is an essential tool for learning to play in time. Use a website, app, or physical metronome.
Pick: Small piece of plastic used to pluck the strings of the guitar with the right-hand. Also called plectrum or flatpick.
Slide: Metal or glass tube used to play "slide guitar" where you move the slide up and down the strings.
Strap:Cloth or leather material used to hold the guitar up.
Tuner: Device used to tune the guitar. This is another essential tool. Use a website, app, or physical tuner.
Back: Guitar anatomy
Next: Practicing